Today, we live in a digital world – always connected, always online - not only in our private lives but also in our work lives. With workforces around the globe currently working from home due to the pandemic, digital devices, including our smartphones, have become critical tools for working.
While most organisations had been slowly but surely digitalising their operations, the outbreak of COVID-19 has caused an unprecedented acceleration in the digitalisation of workplaces. Organisations and employees have had to quickly adapt to using digital tools and cloud-based solutions.
As we explain in our popular e-book, The New Employee Experience: How to maximise and optimise every step of the employee journey, if this were 20 years ago, you might say that technology doesn't play a huge role in employee experience. But today, it's a whole different story.
Smarter Communication Thanks to Smartphones
According to research, the average person checks their phone every 12 minutes, with 10% checking their phone every four minutes. With smartphones playing an increasingly important role in every aspect of our lives, organisations today realize the importance of providing employees with a mobile experience.
Many leading employers are now harnessing the power of employee benefit platforms and mobile apps to communicate with their workforce. Benify's market-leading global benefits and total rewards platform is also available as an app and has all the same functionality as the desktop version, making it a powerful tool for both employer and employee.
The platform's integrated communication engine allows employers to communicate with their workforce like never before. Employers can reach and engage their employees on the one device that is always with them – their smartphones.
Better yet, using the communication tools inside the platform, administrators can use filters to create targeted communications and send messages to specific department, countries, offices, or groups. This is especially important for companies with offices in multiple countries or if you have blue-collar workers.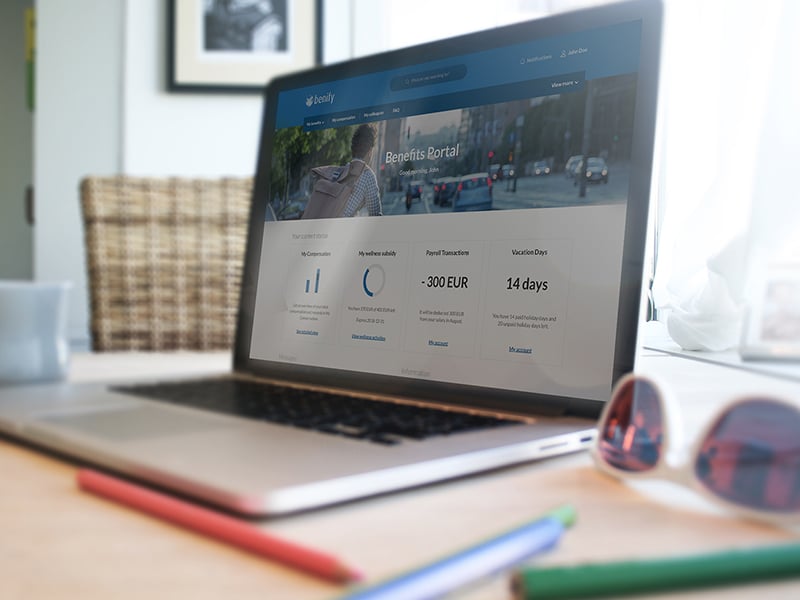 The Solution to HR Technology
In addition to more effective communication, many companies are using benefits platforms to create unique digital experiences for their employees. Through their own personalized benefits platform, employees can enrol in benefits digitally and access important information about their employment, including their salary and total reward package, whenever and wherever they like via desktop or via their smartphone.
In August, Benify won a GOLD Stevie® Award for Global HR Solution Provider of the Year and a bronze Stevie® Award Achievement in HR Technology. Upon reviewing the Benify platform, one judge from the 2020 Stevie Awards said: "The system is available on both desktop and mobile platforms. The new trend of using social life sharing and flexible benefits system is supported by the system. It is user friendly and makes it easier for the employees. It is nice to see that they combine different functions together."
Another judge said, "Benify's software allows employees to manage all of their benefits in one spot. It is a well-organized software package with a touchpoint for the employees to understand their benefits."
While our future work conditions are still uncertain, one thing that is certain is that HR technology will be playing a central part in our working lives.
Read more about Benify's GOLD Stevie® Award for Global HR Solution Provider of the Year by visiting our awards page.