There are many ways in which a business can keep ahead of the game when it comes to emerging HR trends. There are many sites devoted to HR news and business matters like the Harvard Business Review and Forbes. With the pandemic came the usage of Zoom and Microsoft Teams, which brought with it the invention of webinars. When people couldn't go to seminars, then the switch to online meet-ups was the best next thing. What was, and still is, good with webinars is that experts in different fields can take part in a webinar from the comfort of their own office or home depending. Likewise, employers and employees can tune in and take advantage of a panel's wisdom.
Although the pandemic hasn't gone away, restrictions have been lifted in many countries, which has meant events have been back in full swing again. This includes expositions, or expos as they are referred to. Every trade and industry will have their own expos to either go to or take part in, and these can vary in size. Expos offer employers and employees the chance to meet and greet other experts in the same field, or suck in information from interesting outsiders who may have a small interest in a specific area of an industry. No matter what you are looking for, expos can be a way or gaining that vital nugget of information to transform a business and keep it up to date.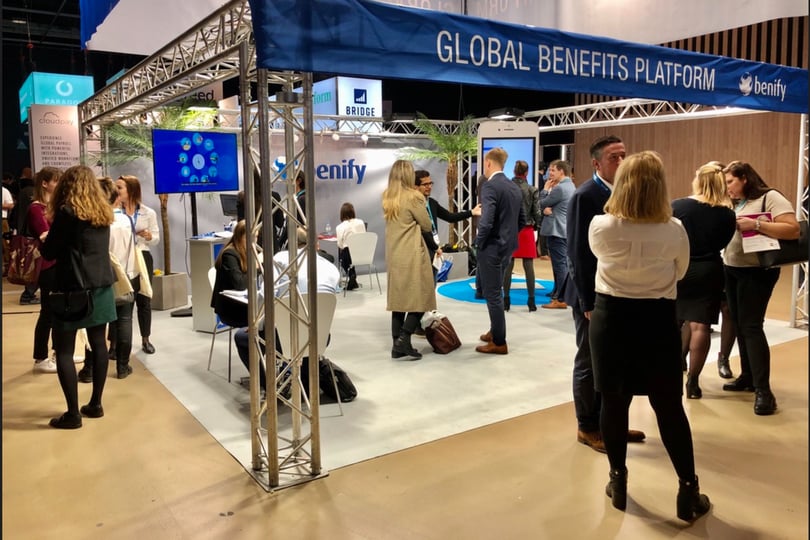 The biggest expo that has been held (at the time of writing) was the 2010 World expo held in Shanghai. It was 523 hectares in size and 73.5 million visitors ploughed through its entrance gates. That figure is incomprehensible because it just simply too large to picture that amount of people, but if you can think of expos of a way of attracting thousands to your brand or product, then it's something you're likely to want to do.

UNLEASH World, sponsored by Benify, is the world's largest exhibition on the future of work and HR technologies, returns to Paris this year after a 2 year hiatus due to the pandemic. This is the leading global HR event, one not to be missed.
This is the must attend event to be up to date with the latest trends, insights and developments in the world of HR. In their own words, "UNLEASH World is for HR buyers who want choice, to make the best strategic decisions on HR technology, services and workplace solutions." According to UNLEASH's own figures, 6000 leaders gather each year that represent 3000 employers who have influence over 15 million employees. These are some impressive figures (it's not quite 73.5 million but it's still good!) and something every employer who's considering updating their HR practices, or has HR as their main business focus, should have in the back of their minds.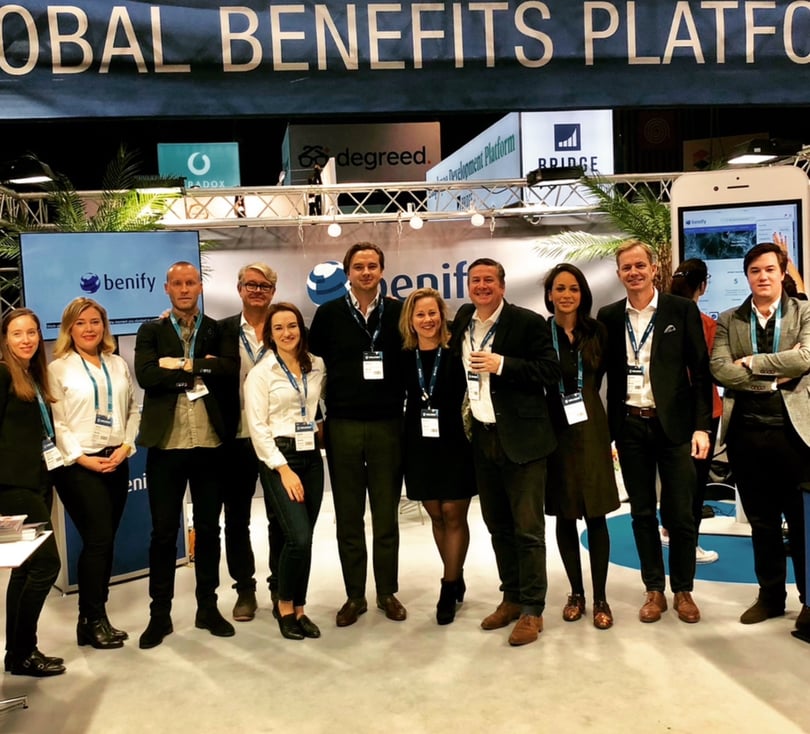 Will we see you there?
We will be there at UNLEASH 2022 in Paris to answer your questions about everything HR tech, employee benefits, total reward statement, offering flexible benefits and digitizing your benefits. Whether you are just curious about HR or in the market for an award-winning HR platform and app, you are welcome at our stand, which you can find C418. If all of our representatives are busy chatting away to eager employers, then you can play the night duel game with a colleague or an unsuspecting passer-by. We like to break the ice.
If you've found your conference schedule full and not had a chance to connect with us, make sure you join us for Refreshments and Nibbles at 4pm on the Thursday to toast the conference and have a last opportunity to connect with our global team before you depart the conference.
---
Want to know whose going from our team? You can connect with our team via the Unleash World App or follow this link.