This blog is written by a guest author, Thomas Saunders, Strategic Partnerships Manager, part of our International Team working with our global partners.
I have seen a lot of blogs and articles recently focusing on how to support employees during times of inflation and the cost of living crisis (Benify recently did one, which I really recommend reading). This is incredibly relevant, and employees urgently need help from their companies to manage these difficult times. However, in this blog, I will look into something different and explore the various ways a Compensation and Benefits team can meet the business needs of the ever-influential CFO by taking a digital-first approach to their benefits strategy.
Setting the scene
A storm is brewing in the compensation & benefits world. Attracting and retaining talent has never been more important (I challenge you to find a 10-K report which doesn't list this is a key corporate goal/risk), we have just had three years of COVID which has resulted in a significant power shift from employer to employee, and now we have global inflation.
This has created an extremely delicate balance between offering market-competitive compensation packages (total compensation was the second biggest reason employees left a company between April 21-22, according to McKinsey) and ensuring that the business steers the choppy waters of a high inflation environment. Historically, higher inflation directly correlates to higher turnover for businesses, as they struggle to meet the demands of employees who have seen their wages drop in real terms, so it is no surprise to see those who work in the Comp & Ben world caught between two conflicting priorities.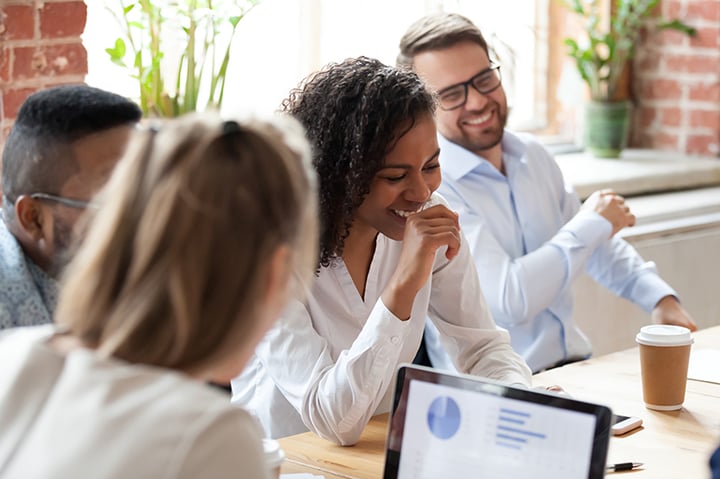 The Outlook
Salary inflation is rising, although it is still lagging behind total inflation. Willis Towers Watson recently found that employers in the U.S. plan to increase employee salaries in the most significant projected hike in 15 years—on average, budgeting a 4.6% salary increase for 2023. Research from Gartner also found that 63% of executives plan to make compensation adjustments in response to high inflation.
Around the world, the planned increases and inflation levels are even more acute in some countries. Government data from Argentina released in November '22 showed overall pay checks in September rose 78% from a year ago. In Turkey, the government raised the national minimum wage for the third time in a year in December, making the minimum wage double the rate that it was at the start of 2022. The need for global Compensation & Benefits to work strategically with their counterparts in the Finance department has never been greater.
Awareness, awareness, awareness!
Making employees aware of everything they get from a company has never been more critical.
In Benify's Compensation Gap Survey, it was discovered that 8 out of 10 employees underestimate their total compensation package. The study showed that, on average, employees are unaware of up to 33% of the money their employers spend on them, including bonuses, insurances, subsidies and pensions. Considering compensation is the highest cost for all companies, this is a real problem for companies, especially during inflation. In India, for example, base pay only makes up 40-45% of the total cost-to-company, with many companies investing heavily in Provident Funds and other allowance-based benefits. Making employees aware of everything they get from a company has never been more important. Enter...digital total reward statements.
At Benify, we have seen the idea of what a Total Reward Statement should be and how it can be used really shift over the last few years. Clients and their employees expect a more dynamic experience, as opposed to a static "benefit statement". This enables the TRS to be used as an ongoing communications tool, and we have seen clients use them in salary reviews, tied to stock plan updates, and as part of the recruitment process. We've all been sent those job offer letters with generic information regarding benefits... imagine if your new employer had sent this digitally, with the actual financial values attached according to your new role, alongside detailed information about each benefit available. Talk about a great start to the employee experience!
From a financial perspective, Benify recently studied 120 enterprise clients comparing their salary inflation after deploying Benify against their industry index. We found that that companies working with Benify have on average a 0.68% lower salary inflation than the industry average. This might not sound like a lot, but for a company with a $1 billion salary cost and 4.1% salary inflation, it equates to $288,000 saved in the first year. Compounded over three years, it results in $910,000 saved. This is without factoring in the ROI from streamlined administration & oversight, increased retention, improved engagement, and better employee health outcomes.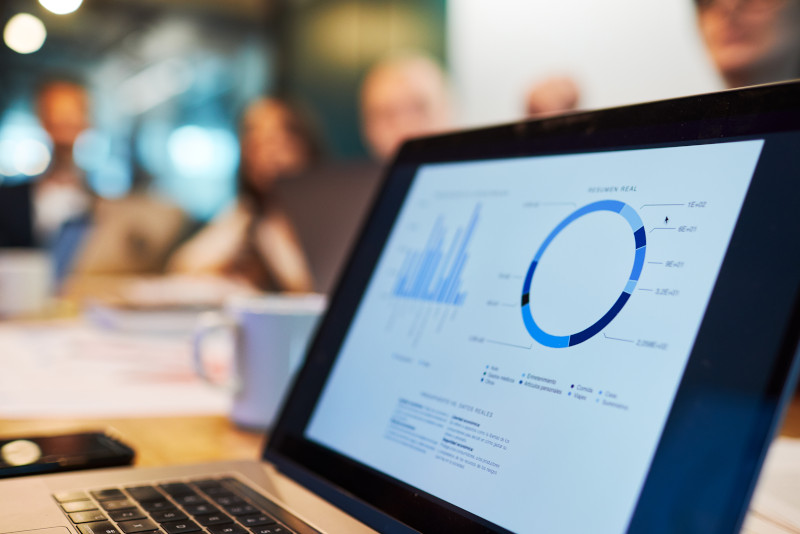 More focus, less admin
79% of CFOs said their companies plan to embed more automation and digital transformation into operations as they manage higher costs and concerns about the economy, according to a survey from Deloitte. Where there is a clear ROI and solid business case, they will listen. Benefits teams also have a lot going on at the moment. Premiums have increased, benefit provider supply chain costs are rising with inflation, and meanwhile, the need to support employees with financial wellness programme has never been greater.
Benefit teams need to ask themselves, is administration the best use of our time? Should the team be preparing annual total reward statements manually, answering questions from employees due to a lack of clear online information, and preparing enrollment reports each month in all their markets? Or are they best off focusing on ensuring they are getting value for money from their benefit programme and that it is meeting their employees' expectations & life needs?
Now is the best time to digitalise your benefits programme to allow your teams to focus on high-value and high-reward projects, whilst also delivering on a key business strategy of automating manual business processes. Our studies show that, on average, benefit teams and employees themselves save 3.5 hours per employee per year after deploying Benify, through a mixture of automated processes, less time spent finding benefits information, and less time spent fielding queries due to creating a personalised one-stop-shop benefits hub. For a company with 20,000 employees, that's a massive 70,000 hours each year that companies can potentially free up.
Data and Analytics
I've recently heard from partners and read in news articles that the CFO has gained much more power in boardrooms worldwide. Budget line items are being scrutinised like never before. Supply chains are feeling the pinch, and the need to prove value for investments has risen. For a typical Fortune 500 company, labor costs average between 50% to 60% of company spending, and in the U.S. alone, according to the U.S. Bureau of Labor Statistics benefits account for 29.6% of the average cost per private industry employee. This implies a 14.8% -17.8% of total business spend on employee benefits. With this level of spending, it is more important than ever to optimise this spending at a time of global recession.
Gathering fees and reviewing uptake is a daunting enough task using Excel instead of a digital system, but proving value? Measuring uptake against health improvements? Engagement against retention? Imagine doing this globally across 50 different markets

;

it becomes an impossible task.
By deploying a digital system for employee benefits, you gain a single source of real-time data for your global benefits programme, capturing the core data such as cost, demographics and uptake, and how your employees are engaging with benefits.

When tied against key results and objectives, it enables the benefits team to show the value to their CFO in a matter of minutes. It also enables them to have data-driven conversations with their brokers and vendors about the effectiveness of the benefits. Win-win!
---
If this has inspired you to find out how you can implement a digital-first strategy to offer your global employees considered global benefits and total reward strategy, click below to find out more about our platform.