With the goal of establishing lasting financial wellness, employers are prioritizing the financial health of employees as a means to attract and retain talent.
Economic uncertainties, stagnant wage growth and unforeseen events such as the recent global pandemic have collectively contributed to a widespread sense of financial strain across the US, UK and Europe. In fact, in our report 'Financial Wellness: The Topic You Can't Afford To Ignore', we found that 56% of US employees felt stressed about their financial situation, whilst Standard Bank reported that almost 50% of UK employees are looking to cut back on everyday spending.
Financial concerns can often seep into an individual's professional lives, resulting in lower performance, heightened stress and potential absenteeism. But a well-crafted rewards and benefits strategy can be used to help off-set ongoing financial pressures, in turn improving overall wellbeing.
Integral to employee financial wellness, rewards and benefits can ease economic anxieties, ensure stable income and even provide comprehensive healthcare coverage to safeguard against unexpected costs. Moreover, performance-based rewards will encourage career progression, while flexible working and family-oriented benefits will promote the importance of work-life balance.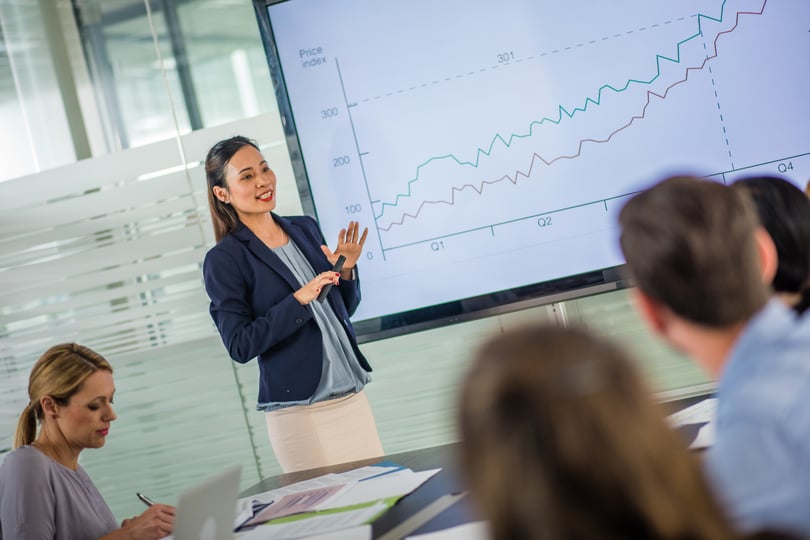 What Does It Take To Build An Effective Financial Strategy?
The notion that an employee's financial concerns can have a substantial effect on a company's bottom line might seem implausible. Yet 70% of professionals acknowledge that personal financial challenges have impacted their employee's performance. For an organisation employing 10,000 individuals, this dilemma translates into a substantial annual cost of $3.3 million.

Whether you're contemplating the creation of a financial wellbeing strategy from the ground up, or looking to enhance your existing approach, here are some guiding principles to consider.
Understand Your Employee's Individual Goals & Needs

Financial wellness isn't a one-size-fits-all approach. For instance, we found that 74% of Swedish employees are worried that their pension isn't high enough, while 28% of Australian employees admit to having no significant savings. That's why it's crucial to initially understand the unique requirements of all employees in order to adequately meet their needs.
An effective rewards and benefits strategy holds the power to alleviate the financial burdens experienced by employees. This approach involves utilising data and insights to identify current rewards that resonate most with specific demographics, and those that have faced difficulties in engaging the entire workforce. Poor uptake could stem from a lack of existing rewards and benefits appeal to employees, or from a limited understanding of the potential advantages they offer.
Likewise, as The Money And Pensions Service revealed that 81% of UK adults avoid talking about money, it's crucial to acknowledge the discomfort some experience when addressing financial concerns. Working with HR teams to create an environment of open communication will help uncover valuable insights into your employee's needs.
Empower Financial Literacy




A well-informed workforce is a more empowered one. However, in the 'Working Lives' report, Aviva found that three-quarters of UK employees had never had a conversation with their line manager about financial wellbeing.
An effective financial strategy largely relies on your employees' fundamental grasp of financial literacy. Whether this involves goal-setting sessions on how to save for a house, everyday budgeting tips or coaching soon-to-be retirees to plan for their departure from the workforce, investing in the growth and wellbeing of your workforce will ultimately foster a more engaged one.
Invest In The Right Financial Tech Digital Tools




As it's estimated that 2.7 billion workers are 'deskless', harnessing technology to improve your rewards and benefits strategy is pivotal. By segmenting your employees based on factors like age, income and goals, fintech tools will help you tailor messages effectively. Automation ensures consistent communication and supports individuals in managing their finances, whilst interactive educational components can help individuals to goal track and budget.
Through an online app, employees can enrol in and manage their rewards anytime, anywhere to adopt better financial health. Similarly, employers can access real-time data to measure the success of their current benefits and make any necessary adjustments.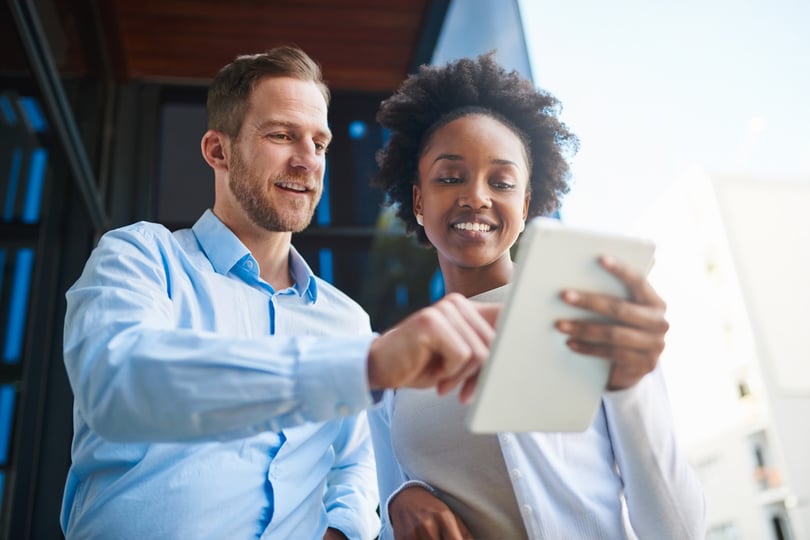 Increase Compensation Awareness




When evaluating new employment offers or existing earnings, employees often focus on salary alone. But in a period of high inflation, limited awareness of a complete compensation package can lead to costly oversights.
Whilst salary is important, it forms only one part of your employee's total reward. Benefits, pensions, insurances, company shares and other perks like gym memberships collectively contribute to total compensation. Yet, our 'Employee Happiness Index' survey revealed that a striking 80% of employees still underestimate their total compensation.
To ease financial pressures felt by your employees, it's important to highlight all compensation and benefits investments via a digital experience such as a Total Reward Statement (TRS) made accessible through your employee benefits platform.
Measure Success & Ensure Ongoing Communication




By embracing these thoughtful considerations, you can cultivate an impactful financial strategy. Though, it's important to note that this endeavour isn't a one-off approach.
Over time, and with the valuable assistance of engagement metrics and input gathered through survey tools or collaborative sessions, you will be better placed to make well-informed choices that amplify your initiatives and offset the ever-changing financial pressures of your employees.
Remember, the key lies in maintaining consistency through a dedicated approach. Crafting an effective financial strategy is a continuous process of nurturing, evaluating and adapting to ensure that your efforts successfully address the evolving needs of your employees.
---

Are you looking to support the financial wellbeing of your greatest assets - your employees? Download our report 'Financial Wellness: The Topic You Can't Afford To Ignore', and discover how to start fostering a climate of financial health in your organization.