The past three years have accelerated changes in the British workplace at a breakneck speed, which has led to a complete reshuffling of workplace expectations for employees and employers. At-home offices and the growth of technology have impacted employee expectations about culture and communication, undoing decades of investment in location-specific benefits and email-first communication across the UK. Employee priorities have shifted, and HR professionals need to be aware of the changes in order to keep up.
In our latest report, The Benefits Factor 2023, we spoke to 8,000 employees across eight countries to understand how expectations are shifting, what the current priorities are, and what employees want to see included in their rewards and benefits package. Our report talked to employees across Denmark, France, Germany, Italy, the Netherlands, Poland, Sweden, and the United Kingdom to uncover the levels of engagement employees currently feel, and whether remote and flexible work options have turned into a need rather than a want.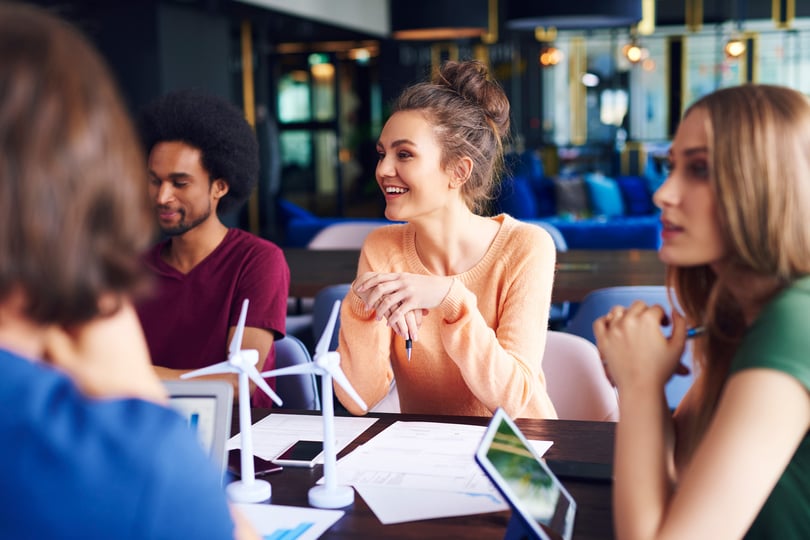 The results show the different priorities amongst the UK's generations

Boomers and Gen X across the United Kingdom are staying in the workforce longer, and Millennials tend to switch employers more frequently. This means that employers must now both appease seasoned workers and stay up on trends to continue to attract Gen Z talent. This can result in an uneven tension between what an employer offers versus what an employee needs: pension or childcare? In-office perks or remote work? Ideally, both, but with finite resources, where an employer chooses to focus their benefits offering will have a direct impact on the engagement-level of employees and, ultimately, the ability to retain these employees long-term.
Our report found that Baby Boomers and Gen X favour retirement planning, whereas Millennials and Gen Z responded that they prioritise work-life balance. Younger generations remain more concerned with benefits that support better paid leave and flexible work hours. Baby Boomers are the least satisfied employees in the UK, and Gen Z are the most satisfied. Looking ahead, your benefits package should be designed with the flexibility to meet the needs of both current employees across generations and future hires.
Communication and security are the key to increasing satisfaction for UK employees

One of the notable discrepancies that the results showed is the way prioritisation of personal and family needs versus pension and retirement planning has shifted. The UK joins Denmark in ranking healthcare and retirement highest. Poland, Italy, and Spain ranked family support higher, choosing to prioritise childcare and menopause support. However, Germany and the Netherlands prefer social benefits, like mobility and sustainability.
Within the UK, the top three priorities are pension, leave, and work-life balance. 46% of employees are satisfied with their benefits. However, with 23% of British employees expressly dissatisfied, the report identified three areas where UK employees shared room for improvement with their existing rewards and benefits offering: (1) a larger selection of benefits and rewards, (2) benefits that are more individually tailored, and (3) clearer information about benefits and rewards overall.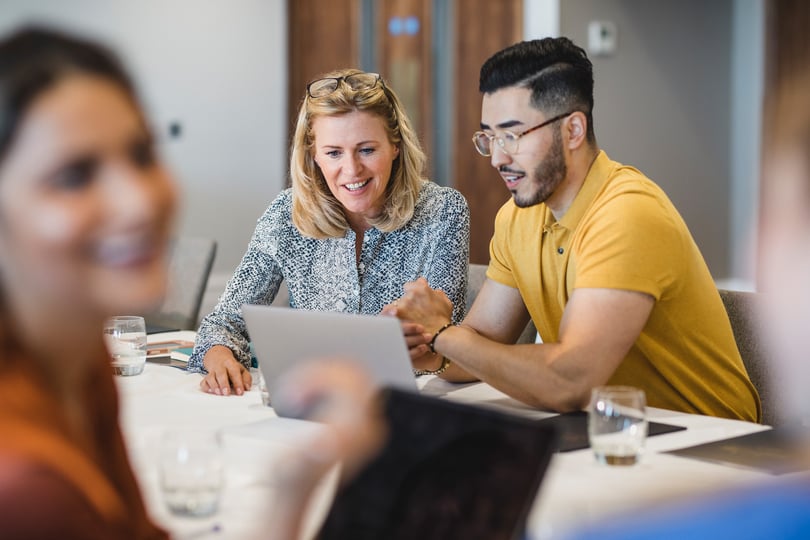 Sustainability isn't just for the planet

Sustainability is about so much more than an annual report – it's about putting principles into practice regarding your people. Our analysis of sustainability in the report uncovered that for numerous employees, a "sustainable company" goes beyond just the preservation of the planet. A sustainable employer is expected to provide all employees with the same level of long-term care that is essential for the well-being of the Earth, while also fostering a thriving workforce.
The report highlights three areas of employee sustainability: belonging, balance, and the ability to affect change. Belonging is about whether they feel like they belong at a company, balance is how they consider their work-life balance, and affecting change refers to whether or not employees feel they can influence their work situation. The strongest sense of belonging is felt in Denmark and the Netherlands, with Spain and Italy scored on the opposite end. Employees in Denmark and the Netherlands shared they also have the strongest feeling that they hold influence in their place of work, whereas British employees consider their influence to be low. This might be why employees in the UK expressed the strongest desire for remote-working options.
Brits also stood out when it comes to working for a forward-thinking employer, with only 11% of respondents saying they are currently at a progressive workplace. At the other end of the scale, in the Netherlands, 32% of respondents said they work for a forward thinking employer.
---

Get the insights you need to put data into action
If you're committed to making employee needs a priority, The Benefits Factor 2023 report takes the guesswork out of what your employees want from their employers. We've analysed the results at the level of each country so that you can make informed decisions about the benefits and rewards that best suit your employees. Click below to read the report in full.