Employee needs are changing at a rapid pace, and teams need an agile system that can facilitate hyper-personalised benefits in order to keep up. If you're thinking about moving your company's benefits and rewards onto a centralised benefits platform, there are multiple steps to consider.
Multinational companies need to communicate with employees across multiple markets and offer benefits that are both local and global. Challenges facing modern HR teams include how to navigate global workforce communication, the demand for different local benefits, individualiation of benefits, automating enrollment and administration, and tracking engagement to show ROI. After all, benefits investment is often a third of a company's annual budget, and using best-in-class technology ensures the experience better matches that vast investment.
3 Reasons You Need a Global Benefits Platform

1. Meet Employees' Needs Wherever or Whatever They Are

We know that the future of work is global, and the companies that are best positioned to sustain a multinational workforce will thrive. Whether your employees are overseeing factory work on-site or doing a month of remote work in Bali, your team needs a streamlined process to ensure access to their benefits. A digital-first benefits platform allows everything you offer to be tailored to individual markets and employee demands while remaining accessible anywhere, at any time.
Different markets have different standard and non-standard benefits, which means that a one-size-fits-all approach ends up requiring more time and energy on the back end. An employee working in your central office may have access to a gym in the building, but a remote employee will need a pass to a local gym in their area. A benefits platform offers your team the opportunity to personalise offers, to go beyond the one-size-fits-all approach. This hyper-personalisation allows your team to meet the needs of employees with benefits that are relevant to them wherever they are, throughout their employee lifecycle.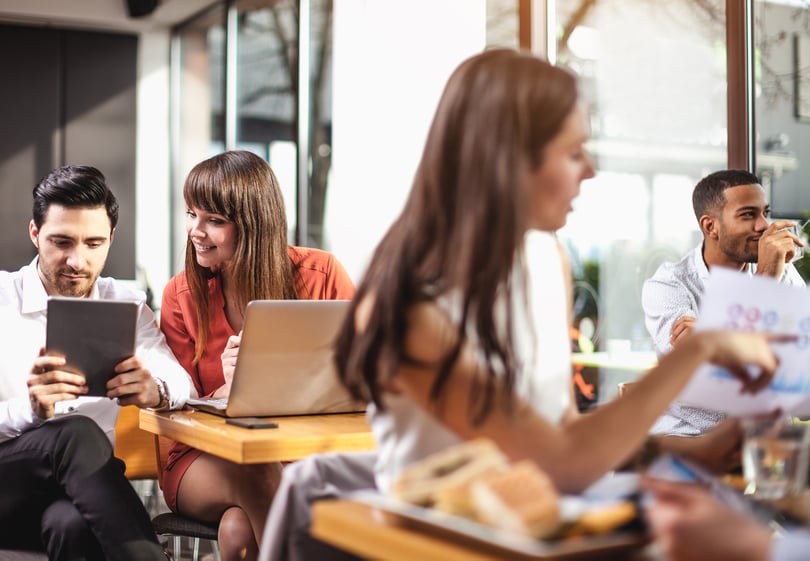 2. Mobile-First Tech Drives Engagement


A benefits platform allows for clear, relevant, time-sensitive messages to be sent from your platform to all the employees in your company, removing guesswork about updates and key milestones. If employees don't know about a benefit, they won't use it – and that's money you've already spent, now wasted. Benefits are often one of the biggest investments a company makes, and ensuring employees are aware of them is one of the best ways to make sure those benefits are used.
Utilising tech built to be mobile ensures that every employee has the chance to engage with their total rewards package in a way that suits their lifestyle. A mobile-first app allows for more flexibility and freedom.
When managing benefits on a global scale, it's essential to consider the specific needs of each country and employee. The right technology allows employees to see a personalised view with every log-in, and have immediate access to the benefits they need the most. For example, in a country like Spain, where our latest report determined that family benefits are prioritised by employees (childcare, menopause support), a digital-first benefits platform allows HR teams to reach employees in that region and share particular key messages regarding flexibility and working hours benefits.

3. Data Is King!

Perhaps the most obvious asset (that's often overlooked) when using a global reward and benefits platform is the abundance of data it generates. Instead of relying on external surveys or point-in-time focus groups, a digital-first benefits platform provides real-time data points that streamline administration and provide insights into your entire workforce through a single view. You can see enrollment as it happens, what rewards and benefits are valued by employees, and aggregate data from different countries and regions, empowering decision makers to make smart, data-backed decisions on multiple scales.
By gaining oversight of which benefits are being used the most, as well as which benefits are being searched for that you currently do not offer, you can ensure your employees are always receiving the benefits they want and need – while monitoring the organisation's ROI.
Perhaps the biggest asset when using a global platform rich with data is that you can export that data real-time share it with stakeholders, allowing for informed, efficient decision making.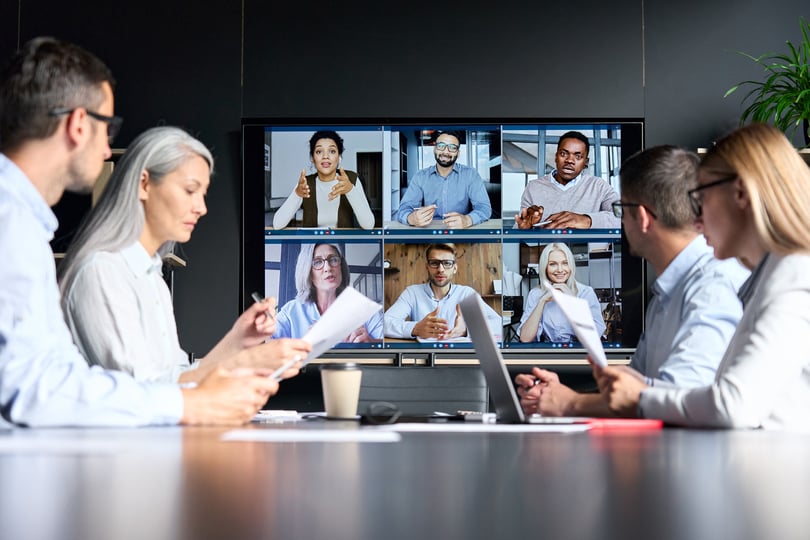 Think Big Picture and Long Term

The best global platform will reflect the needs of your business as a whole. This includes employees in every region, both present and future. It must be agile enough to continue to attract and retain talent in a challenging labor market.
We encourage you to find the right tech partner to grow and scale according to your business needs, whether that's 50 new hires or 50 new markets.
---

Discover what rewards and benefits employees across the Europe and the UK are asking for right now..
If you're looking into a benefits platform for a multinational organisation with team members in the EU and the UK, it helps to start by looking at the big picture. In our recently survey, we asked over 8,000 employees across eight countries to share the top benefits they desired from their employers. Interested, click below to access our report.