Since its formation in 2004, Benify has been proudly independent. But why does independence matter?

In this post, we explain why independence is important for companies working in the employee benefits industry and what it means to clients and end-users.
Transparency and Trust
First and foremost, as an organisation, whenever you buy a product or service, you hope that you are seen as a client who made a careful purchase decision after reviewing all possible options. As a valued client, you hope to build a long-lasting relationship with the company where honesty and transparency are honored.
In the case of employee benefits providers, unfortunately, many are owned by a large conglomerate. When this is the case, there are often diversified interests. As such, often clients may feel as if they are "just a number" and that the information they receive could be biased due to the company's diversified interests. This is often the case with brokers who often only present choices from associated providers.
On the other hand, with independent benefits providers, there is no "upselling" nor any other businesses. Independence is not just important during the sales process but with the technology itself.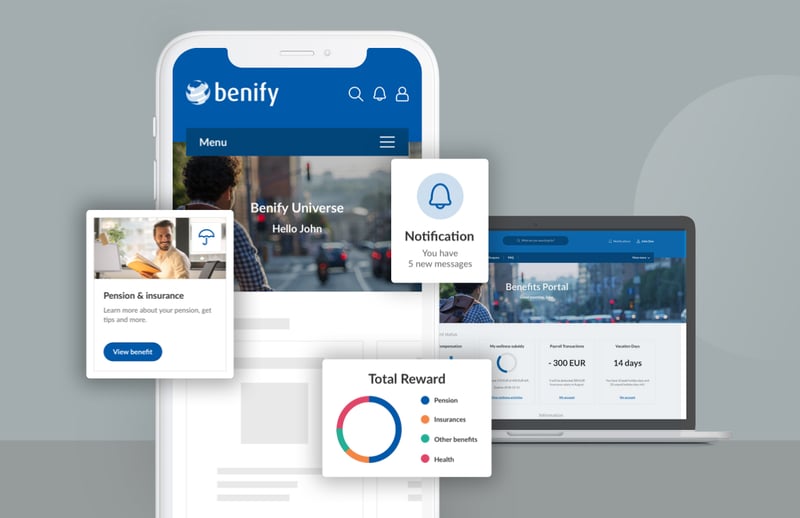 Agile Development to Meet Client Needs
Benify's CEO Joakim Alm explains that Benify's independence also enables the company to respond and develop its solutions to meet client needs: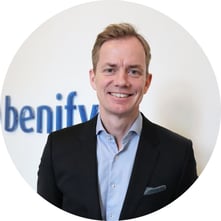 "Our independence allows us to be flexible, enabling us to address and meet each and every one of our clients' needs. No hidden agenda. We're able to easily establish trust with our clients since our only focus is providing state-of-the-art benefits technology. We're not part of a larger company where benefits technology might be just one of many products. Our focus on technology also means that we're able to respond to the needs of our clients quickly and release our products quickly to the market."
Benify has a dedicated team of 250 people in Product & Development who are continuously developing the company's SaaS platform together with its clients. Having a dedicated development team completely focused on improving benefits technology means that Benify can work closely with its clients to improve and develop its solutions.
As an example, several Benify clients sought after a booking tool that would allow for greater employee self-service and, in turn, reduce administration. Benify developed the booking tool together with its clients and, today, employees at organisations all across the world are able to use the tool to make appointments such as physiotherapy, massage or vaccinations and book lendable items such as summer cabins, cars and bicycles.
Compatibility and Unbiased Integration
Another important reason why independence matters is compatibility - the ability to integrate your benefits platform with any other existing software or benefit supplier, such as your company's payroll provider, your company broker or insurers.
In addition to being independent, Benify is also completely agnostic, which means its employee benefits platform can interact and integrate with third-party systems or products.
With benefits providers that are owned by a larger organisation, there is a risk that if the parent company also owns a payroll solution, as an example, their platform or software will only integrate with products associated with the parent company's other entities or where there is a vested interest. In other words, benefits providers that a part of a parent company may seek to "upsell" clients to purchase additional solutions to ensure compatibility. Any successful benefits platform must allow for the integration of other third-party applications.
But don't just take our word for it. Last year, Benify was named Global HR Solution Provider Of the Year and won a GOLD Stevie ® Award. Read the press release here.
---
Want to learn more about Benify's award-winning benefits platform?