In a recent study on the future of work, participants throughout Europe were asked to choose up to three benefits they would like their employer to offer them, which they are not offered today. The results were unanimous - employees want financial benefits (e.g. bonuses, shares, profit sharing etc.).

The impacts of COVID-19 has caused financial instability for millions of people across the world, and as such, many people have turned their attention towards trying to create a more secure future. As such, companies everywhere are looking at benefits and programs that focus on increasing financial wellbeing.
Yet engaging employees, especially younger generations, about the importance of financial wellbeing can be challenging when financial matters are often seen as dry. After all, talking about the ins and outs of their pension is unlikely a topic that younger people discuss with their friends on the weekend.
However, there is a way to pique their interest. Below we highlight five communication hacks for engaging younger employees about financial wellbeing.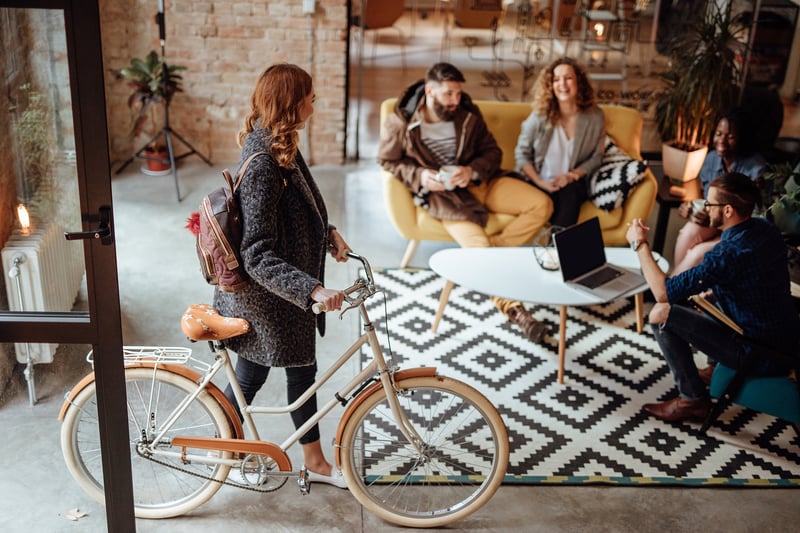 Hack #1: Make it relevant
As we share in a related post, today, we live in an age of distraction. When we're not scrolling our social media feeds, sending text messages or going through our inboxes, we're gaming, swiping between apps or browsing the internet. With everything competing for people's attention, getting your communications to cut through the noise can be tricky. This is why relevancy is so important.
In our financial wellbeing e-book, we outline the most important money matters for different age groups. For people in their 20s, their focus is often on getting a decent job, renting an apartment, budgeting, and paying back student loans. For people in their 30s, it's often about starting a family, breaking the cycle of living pay check to pay check, buying their first apartment, paying off personal debt, or advancing their career.
With this in mind, when communicating to younger employees about financial wellbeing, be sure that your communications are relevant and speak to them directly. In other words, address the issues that are of concern or interest to them. For example, what financial benefits or programs do you offer that can assist employees where they are in their lives today?
Hack #2: Make sure the recipient takes it personally
Similar to relevancy, personalisation is crucial for capturing the attention of the recipient. As opposed to sending one message to every recipient and hoping it resonates with everyone, personalisation means tailoring your messages to specific recipients. This is known as targeted communication.
With targeted communication, you can use communication filters to target specific groups, departments, regions, or individuals who are enrolled in or have access to a specific employee benefit. For example, you could send a message to a specific group about a new pension benefit or notify everyone in a specific age group about a financial wellness webinar.
Watch this video to learn more about targeted communication.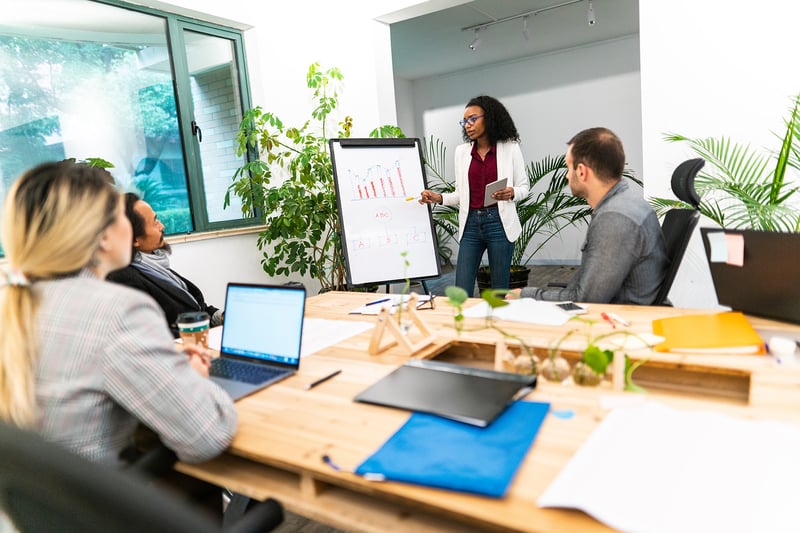 Hack #3: Seeing is believing
Visualising financial information is a great way to make information digestible and a powerful way to engage the recipient. Take, for example, a total reward statement. A total reward statement (aka TRS) presents individuals with a visualised breakdown of their full compensation package, including salary, pensions, insurances, employee benefits and more.
With a TRS, employees can instantly see all the different financial components that make up their total reward in an attractively visualized and easy to understand way.
Leading global biopharmaceutical company MSD is one company that understood the importance of making information easy to access and easy to digest. MSD implemented their benefits and rewards platform to make sure that employees could easily access information about their employment, benefits and compensation. "It's really important to us that our employees know more about their compensation and their benefits. By making things easier to discover, some employees have discovered or rediscovered benefits they forgot existed, such as our profit sharing and company matching," shares Isabelle Couquiaud-Schbath, Compensation & Benefits Associate Director at MSD.
Hack #4: Speak their language
In addition to visualising information, you can also make financial information easier to understand by communicating your message using a friendly, conversational tone.
Let's be honest, communicating about anything related to finances runs the risk of being perceived by many people as cumbersome or – worse – dull. Therefore, it's important to make information simple and to the point. After all, younger generations are used to reading and sending messages using texts.
How can you make information about financial programs and pension benefits as clear and simple as possible? Avoid jargon and instead speak the language of the recipient.
Hack #5: Reach employees where they are
Unless you're using push notifications to communicate to younger employees, it's unlikely your communications are reaching them. At Benify, for example, we see that a staggering 83.6% of Gen Z employees log in to their Benify platform to access information about their employment via the Benify app. Using the Benify app, companies can send push notifications to communicate information directly to employees' phones.
Today, it's vital to make use of apps, social media, and push notifications when communicating with younger employees. Whether you want to communicate changes about pension benefits or remind employees about enrolment dates for new financial programs, you have to reach employees where they are.
---
To learn more communication tips, grab our e-book, The Power of Communication.