"All I want for Christmas is…an attractive benefits package that I can use," say European employees.

When we asked more than 39,000 employees throughout Europe what would make them more satisfied with their employee benefits, they told us they want, "a larger selection of benefits," "more individually-tailored benefits," and "clearer information about their benefits."
Hmmmm, this sounds like a job for Santa.
He's Making a List, He's Checking It Twice
Santa not only knows which children have been naughty or nice, he also runs a multinational organisation with hundreds of elves and reindeer employees spread all over the world.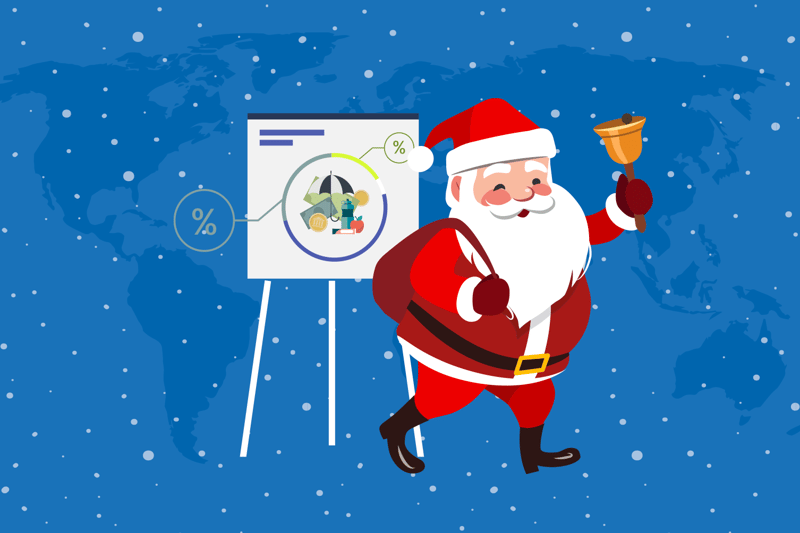 Naturally, Santa wants to be seen as an attractive and caring employer. Therefore, Santa implements a "global-but-local" benefits strategy, where he offers an attractive range of local benefits in different countries, while making sure that all elves and reindeer feel like a single team - no matter where in the world they work.
To support the well-being of his elves and reindeer and keep motivation high during the hectic Christmas season, Santa consults The Future of Work Report to find out what employees say are the top 10 most important employee benefits.
Below, we take a sneak-peek at the list, counting down from numbers ten to six:
10. Climate smart benefits
Today, more and more people are looking for ways to reduce their carbon footprint, especially younger generations. As a result, more and more companies are offering greener benefits to help meet the demands of their employees. For example, to help employees in Sweden make greener choices, Benify's employee benefits platform has an ECO label to indicate which benefits have less of a climate impact compared to others in the same category.
9. Company-unique benefits
Employee benefits are, of course, a great way to emphasize an organisation's values and culture. In fact, benefits that are unique to an organisation and that can't be found elsewhere can be a great way to attract talent and provide a competitive advantage during recruitment. Employees who believe that their employer has a strong company culture are more loyal and more likely to recommend the company to others.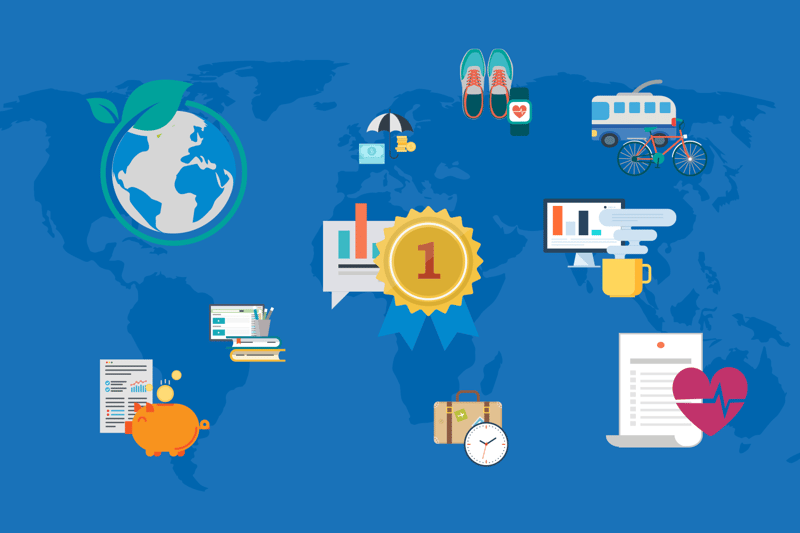 8. Mobility benefits
As a result of the pandemic, over the past couple of years, the demand for mobility benefits, such as bicycles and electric bikes, has increased, while the need for public transport benefits has decreased. Mobility benefits are considered especially important in The Netherlands and France, followed by closely by Germany and Sweden.
7. Insurances
The pandemic has affected all of us in different ways, including how we feel about the future. Many employees are now trying to create a more secure future. As such, insurances have become increasingly popular. For example, 53% of employees in Sweden, 47% in The Netherlands, and nearly 42% in France say that insurance benefits are "very important."
6. Healthcare benefits
60% of employees in Sweden, and almost 58% in The Netherlands, 55% in France, and 40% in Denmark say healthcare-related benefits are very important to them. Demand is highest for digital healthcare solutions, pharmaceutical services, and
naprapathy. In the Benify platform, we have seen an increased number of orders for online health advice.
---
Want to see the rest of Santa's list? Download Top 10 Most Important Benefits one-pager today!
Psst! Stay tuned for The Future of Work Report edition two coming early 2022!